Each piece is unique, made by nature. EMBAWO stands for class, clean and harmonious lines and natural design made in Italy.
Frequently asked questions
Where are the products made?

All products are handmade in our workshop in South Tyrol (Italy) with great attention to details. 🫶🏻
Are the wooden elements fragile?

A popular question with a very clear answer: the wooden parts of each product are flexible and resistant thanks to a special gluing technique. 💪🏻
Is a wooden bag heavy?

Our products have an average weight of approx. 300 g - so they are as light as a feather 😉 You can find more about this in the product description in each case.
What happens to the handbags when it rains?

Rain cannot harm the wood because the material is treated with oil. Of course, the handbag must not be immersed in water, but a few raindrops do not harm the bag, for sure.
Does every product look the same?

No - each product is characterized by its unique wood grain and is therefore one of a kind. 💎
Can I examine the products in a shop?

Our products can be found in our 3 shops in South Tyrol: Merano, Bolzano and Varna.
Is Embawo a big fast fashion company?

No! We are a small fashion brand with in-house production and a team of 8 wonderful people full of creativity with hand-beating quality capacities ❤️
I would like my product in a different color. Would this be possible?

Each product can be customised on request. There is a free choice of different types of wood and leather colours. Contact us, we are looking forward to it! 🤗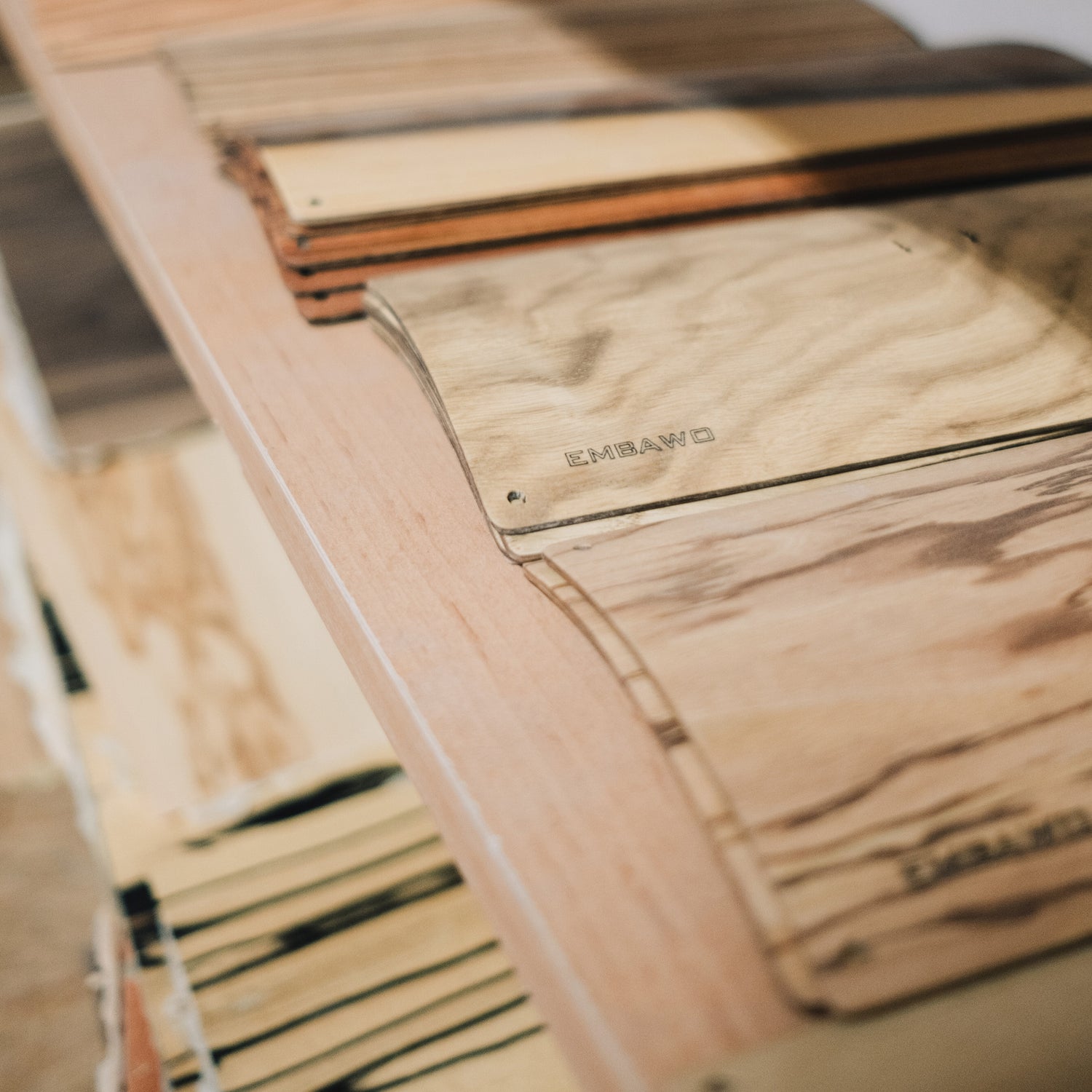 QUALITY OVER QUANTITY
All EMBAWO products are made mainly from regional wood and Italian genuine leather in South Tyrol (Italy) with great attention to detail. Visit us in our production house and showroom in Vahrn (South Tyrol).
More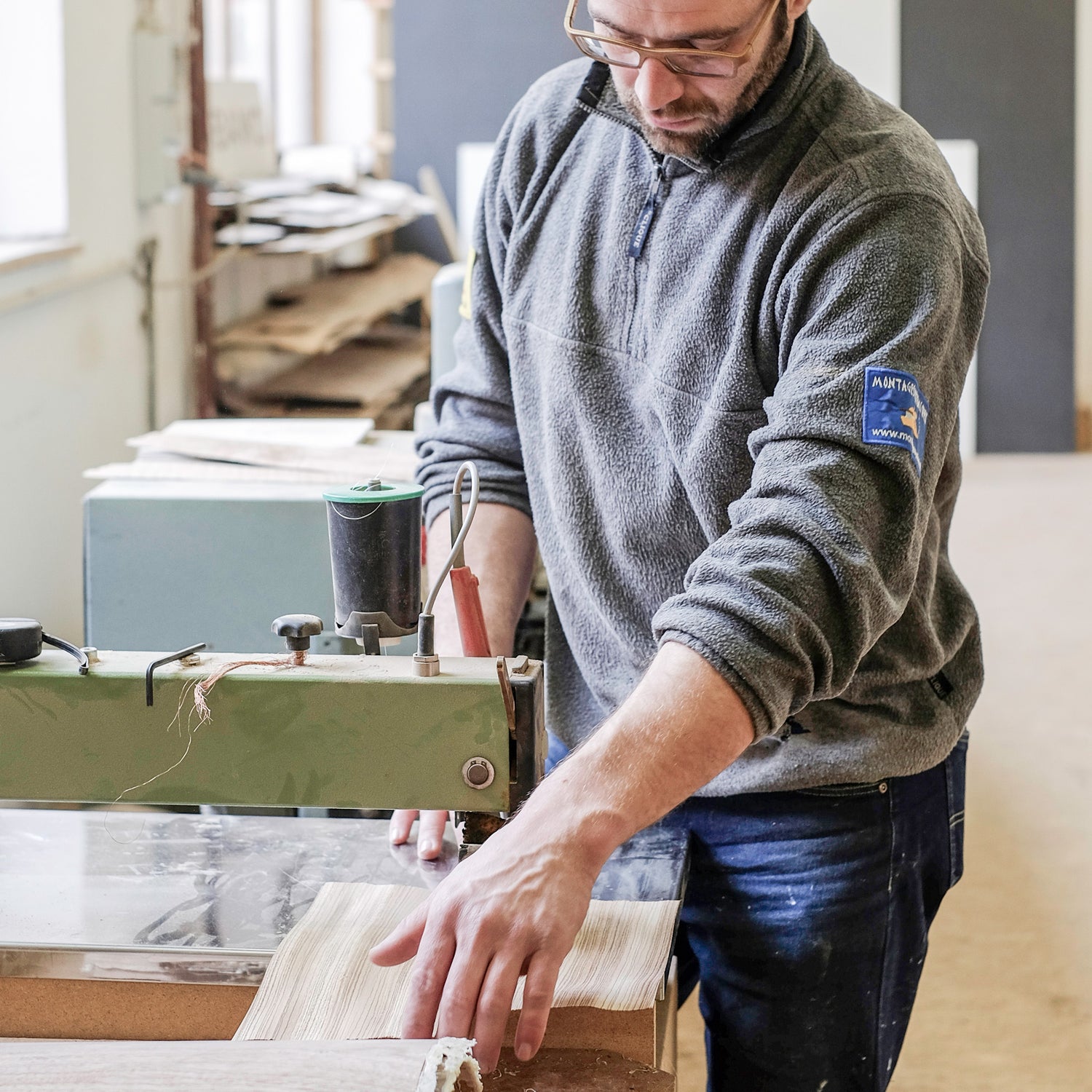 SLOW FASHION
Reducing waste production is a priority set by our company. We produce and sell durable products, embrace the slow fashion philosophy and ship in recycled boxes.
More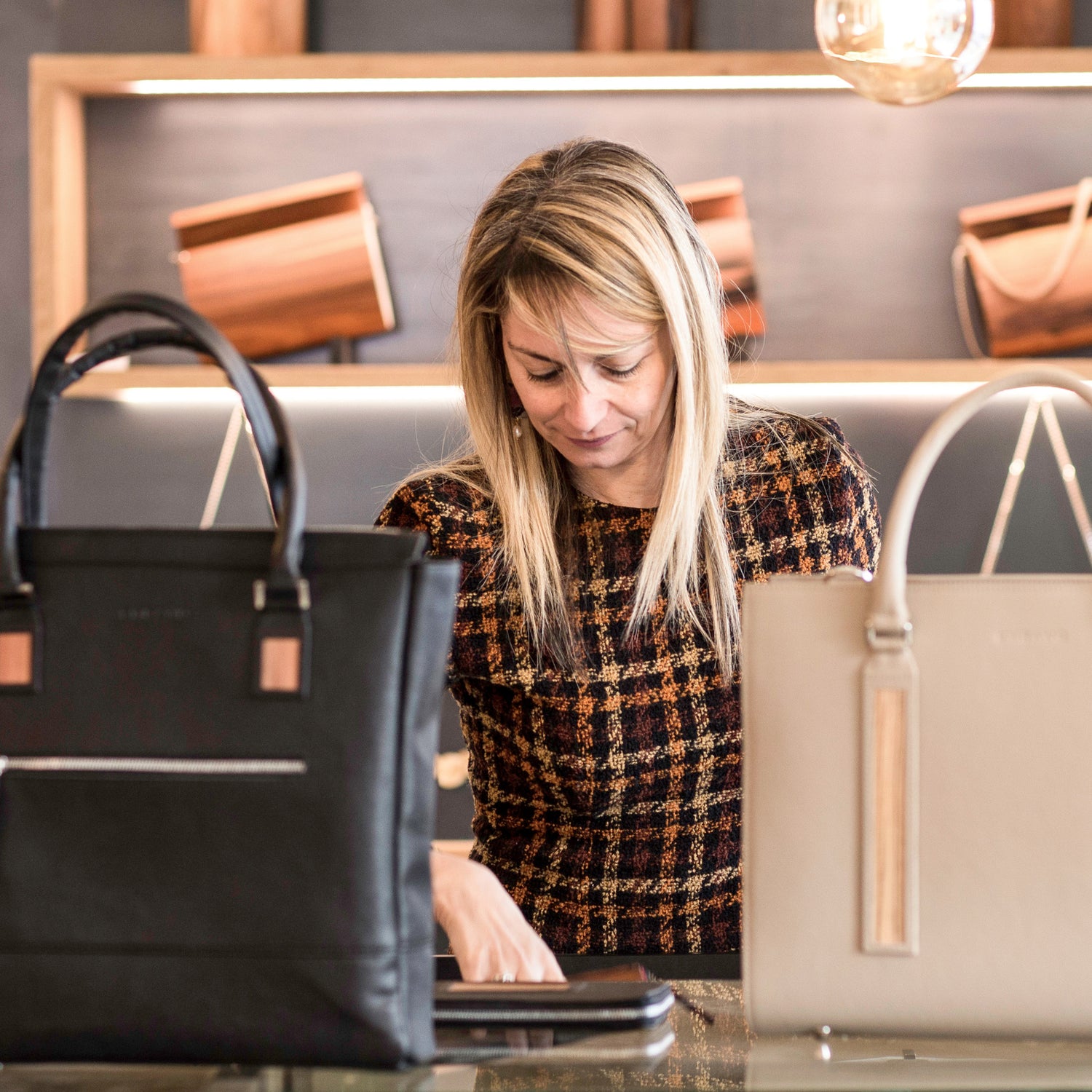 100% SATISFACTION
We want you to enjoy our creations for long long time and for this reason we assist and accompany you. That's why we offer you a full 24-month guarantee on our products and we assist you even longer.
If you have any questions, please do not hesitate to contact us! 🤗